Christmas Music Boxes - 20-30% OFF BLACK FRIDAY SALE
View all
All Music Boxes - 20-30% OFF BLACK FRIDAY SALE
View all
From the grace encapsulated in our Dancing Ballerina music boxes, evoking the beauty of ballet with every spin, to the festive allure of our Christmas Music Boxes, where every melody narrates tales of joyous celebrations, Woodylands brings you a collection that resonates with hearts and enkindles cherished memories.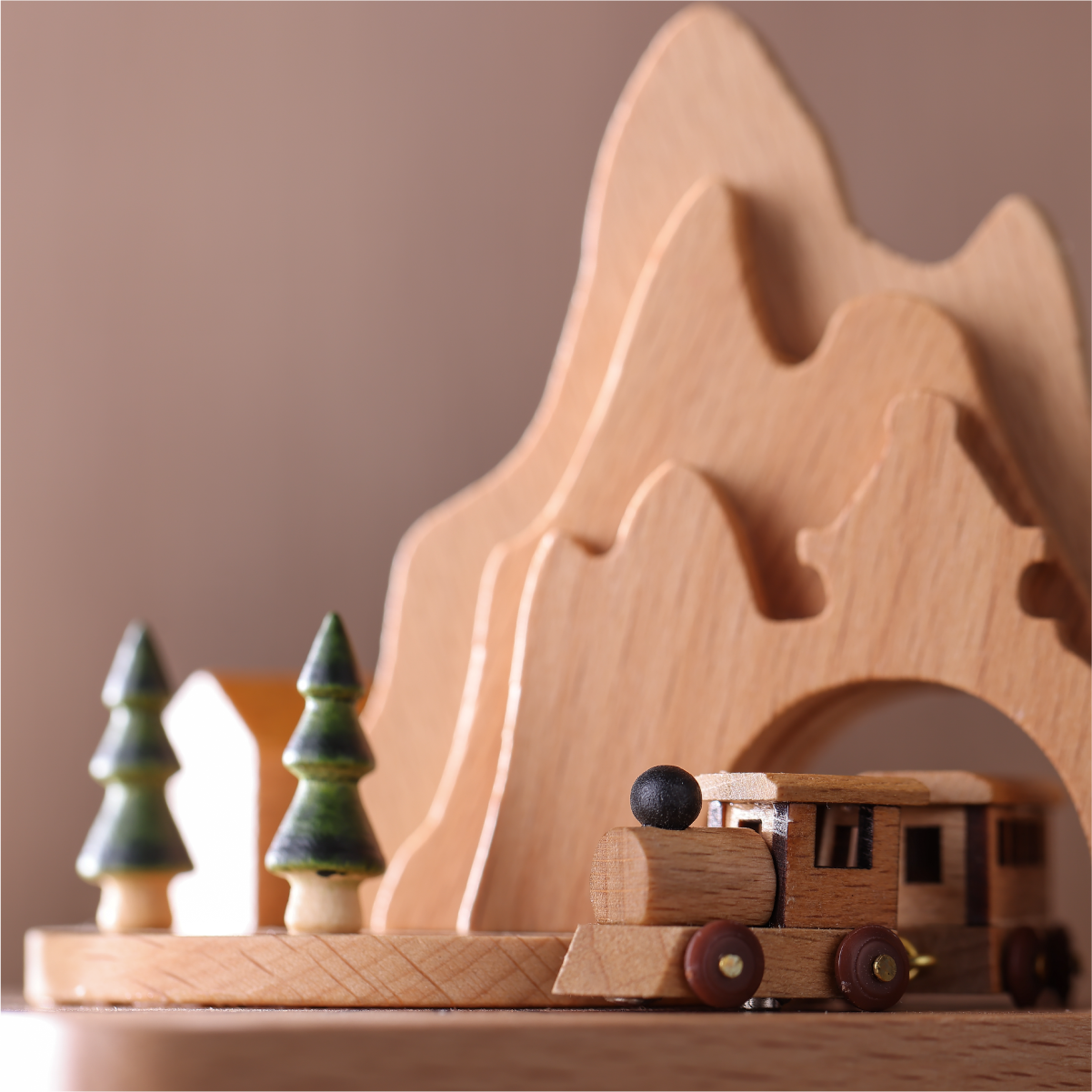 Wooden Trains, Merry Go Round, Ballerina Dancing and more...
Discover the enchantment of our wooden music boxes. From ballerina dancing to merry go round" and festive Christmas m,usic boxes, each handcrafted piece is a portal to a world of wonder and nostalgia. Experience the joy and artistry encapsulated in every detail and melody, making for perfect gifts or cherished keepsakes.
Shop on sale
Music Boxes, Musical Carousels, Merry Go Rounds, Custom music boxes at Woodylands toy store in Melbourne
Step into the magical world of Woodylands, where craftsmanship meets nostalgia and imagination takes physical form. Our meticulously handcrafted wooden music boxes are more than decorative pieces, they're gateways to worlds of wonder, joy, and timeless elegance
Each piece, crafted with passion and an eye for detail, serves as a window to a different world, offering both a visual feast and a harmonic retreat. Whether seeking the perfect gift or a treasured keepsake, find the melody that speaks to your heart at Woodylands. Experience the fusion of art, melody, and impeccable craftsmanship, and make every moment a magical celebration.
Our Customers' Voice!
We're a new shop but we're collecting hundreds of 5 star reviews. See why below and leave us a review with photos/videos to receive a 15% OFF discount!